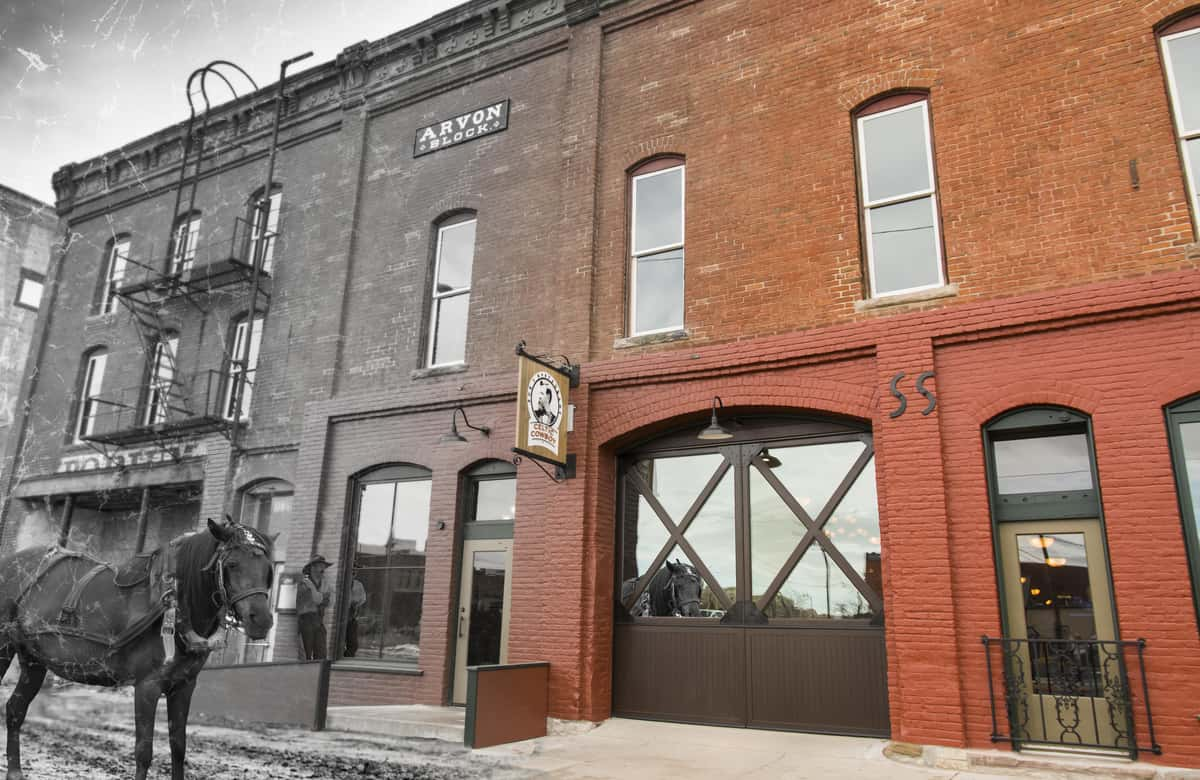 Arvon Block History
Our Journey to Boutique Excellence.
In 1886, Welsh Immigrant and the Original "Celtic Cowboy" Robert Vaughn, began plans for "...the most advanced livery in the Pacific Northwest" combining the Livery/Freight Transfer station, Teamster Boarding House and Vegetable and Fruit market, all under one roof. He named the building the "Arvon Block" after his daughter Arvonia. Vaughn was an early Montana pioneer who famously wrote a book entitled, Then and Now: 36 Years in the Rockies, that chronicles his experience on the Montana frontier and reminiscences of many of his famous friends.
Finished and opened in June of 1890, just six short months after Montana achieved Statehood, the Arvon Block, now housing The Historic Hotel Arvon, The Celtic Cowboy Pub and Restaurant and The Darkhorse Hall and Wine Club, is the oldest Commercial Building in Great Falls.
In 2010, the Arvon Block was vacant, in disrepair and slated for the wrecking ball. All of that changed when the Jennings Family purchased the building and performed a complete renovation over the next four years. We opened the Celtic Cowboy in November of 2013, the Darkhorse in October of 2014, and the Hotel Arvon in 2015. Thanks to the visionary investment of DA Davidson Co., the project qualified for and received Rehabilitation Tax Credits for performing a historic renovation to US Department of Interior Standards (https://www.nps.gov/tps/standards.htm)